The beautiful stands and arenas were once witness to the roar of the crowds, the flashes of the cameras, the jubilant cries of the triumphant athletes & the tears of the ones who fell short.
<!— ViralCockTail Box Ads —>
The Olympic Games have been around for around 120 years. Countless cities and venues have hosted the grand event. As the decades pass by, some of these places have been well preserved while others have faded away in neglect.
They look like old, deserted battlefields. They beckon you as they whisper stories of men & women who fought there for international glory. In the end, however, the only victor is silence.
Here are 10 hauntingly beautiful photos of abandoned Olympic venues from around the world:
1. Ski Jump Tower – Cortina D'ampezzo, Italy (1956 Winter Olympics)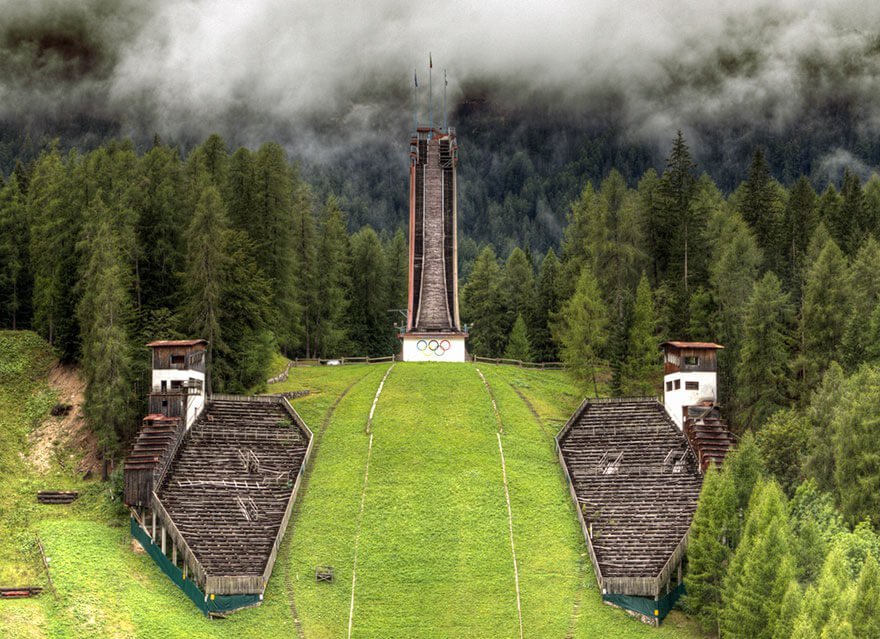 <!— ViralCockTail Box Ads —>
<!— Composite Start —>
<!— Composite End —>