Want to get inked but apprehensive that you might regret it later or worried that it would hurt a lot? These minimalist tattoos are just the thing for you. With simple one-line art to petite designs that are not only cute but are quite chic and trendy.
Stunning tattoos come in all shapes and sizes — they don't always have to be intricate or loud. If you're interested in a more discreet or subtle visual, a minimal tattoo might do the trick. What this also does is give you the opportunity to choose unusual spots to place your tattoos – try the back of your ears, the collar bone, or even the sides of your fingers to add that additional allure to your ink.
<!— ViralCockTail Box Ads —>
Little tattoos or minimalist tattoos are a growing trend in today's world. From tiny hearts to small bicycle to just outlines of object, this fashion trend is for everyone. These closer-to-heart tattoos not only are personal but also are a way to fulfil that little desire to get inked.
1.These behind the ear tattoos are sensuous and ethereal.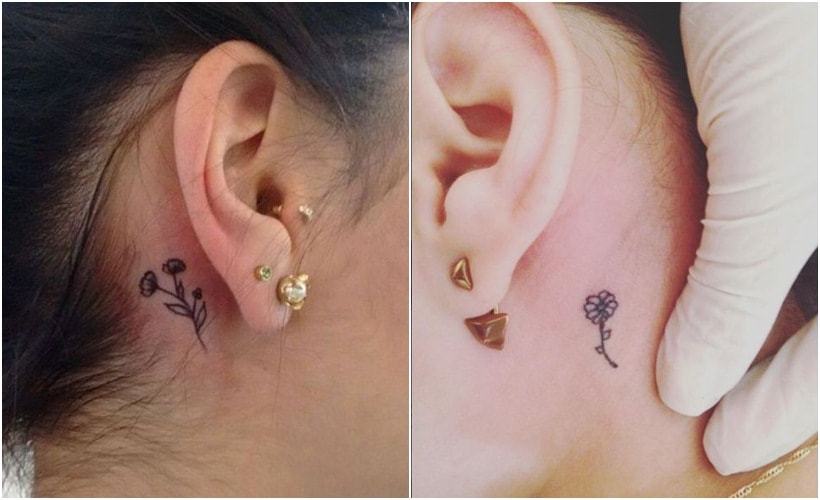 <!— ViralCockTail Box Ads —>
<!— Composite Start —>
<!— Composite End —>