Art is one of the easiest for of expressing oneself. Some people express themselves by painting, some do so with music. Everyone has a different way of doing it. However, there are always some people who tend to break away from the mainstream and do something different. Here are some such artists whose methods are something most of us would not even imagine.
<!— ViralCockTail Box Ads —>
1. Jordan Mang-osan creates masterpieces using sunlight
Remember when we were kids, and first discovered that if you hold a magnifying glass against sunlight at just the correct angle, it can be used to burn paper? Austronesian artist Jordan Mang-osan must have done a lot of that in his childhood, and he became really good at it. Just that instead of burning paper, he creates works of art using nothing but his magnifying lens, and sunlight of course.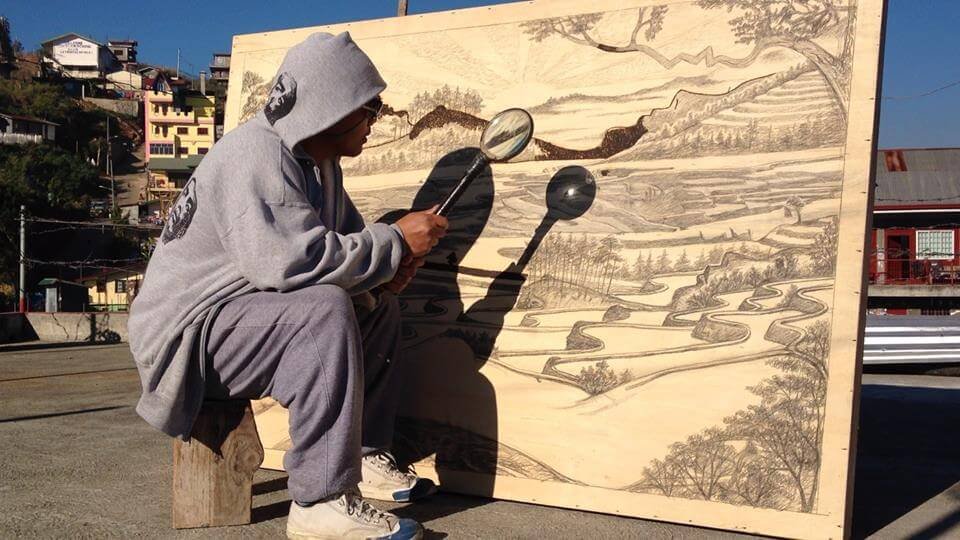 <!— ViralCockTail Box Ads —>
<!— Composite Start —>
<!— Composite End —>