India and Pakistan both are cricket frenzy nations but when the contest is between the two of them then it can go to any level. The internet and social platforms are abuzz with personal jokes, memes with creative minds churning out all hilarious posts one after the other.
Yesterday one such match happened at Champion's trophy…While the match was being played on at the field the memes were doing rounds on the internet.
<!— ViralCockTail Box Ads —>
   As Imad Wasim came out to bowl in the very second over, everyone was surprised because normally a spinner is not sent that early. The people looked more surprised over his new hairstyle with a central parting.
   The hairstyle was compared to Hindi movies released some 15 years back. Some compared it to Tere Naam while others compared it to Anjali's hairstyle in Kuch Kuch Hota Hai.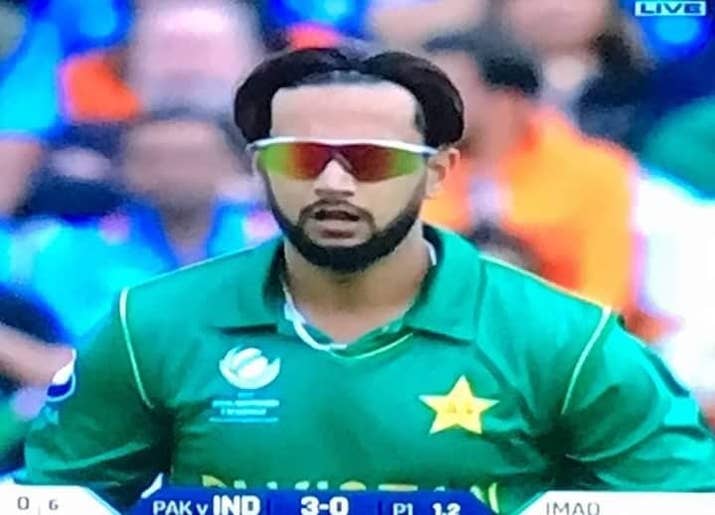 The best comparison was the pictorial representation of hairstyle with a flying bird.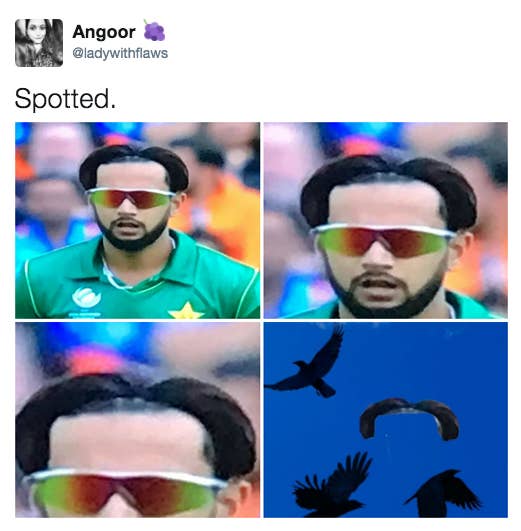 The rains interrupted the match but people said that it was because the sky couldn't hold itself after seeing Wasim's latest hairstyle.
Even sky has started to cry after watching imad wasim's new hair style #PakvInd

— Waleed Nasir (@waleednasir00) June 4, 2017
   Imad's comparison was even made with the comedy actor of Hindi cinema-Rajpal Yadav.
Imad wasim looks like rajpal yadav with this hairstyle #PakvsInd pic.twitter.com/6jqdkLZjW1

— Asam (@Asam__A) June 4, 2017
   Salman has donned this hairstyle in Tere Naam but then he is Salman who can carry it…. why did you even bother to give it a try.
https://twitter.com/MustafaAhmedK10/status/871303445847965696
   People even got carried away and pictorial representations went really far.
Close enough? pic.twitter.com/KOwxNOZyDJ

— Chikoo (@TweetErrant) June 4, 2017
   While Indians were having fun with these memes, Pakistani fans felt bad about all this trolling.
Its sad to see people trolling Imad Wasim when he is giving his heart out pic.twitter.com/MU6mdvzMJP

— PSL Memes (@PSLMemesWalay) June 4, 2017
   The hairstyle was compared with so many things right from flying bird to horns of a buffalo.
Imad Wasim's Hair Style ? #INDvPAK pic.twitter.com/ULGIup6lYE

— Happy Bday Areeba (@iamambyr_) June 4, 2017
<!— ViralCockTail Box Ads —>
<!— Composite Start —>
<!— Composite End —>