Movies are one of the best entertainment for the current generation. There are movies that are incredible and there are no words to describe them. These movies are eternal and everlasting. Reaching that eternal and everlasting phase could be because of an exceptional acting by the actors, or by an unbelievably awesome script of the movie but there is one type of movie that is so bad that it is actually good.
One of these movies is Ajnabee. This movie is the gold standard of all movies that are so bad that they are actually good. Ajnabee is a thriller movie that made us laugh from the start till the end. Here are a few stills from Ajnabee:
<!— ViralCockTail Box Ads —>
A perfect portrayal of the scene from the movie Ghost but instead of a pot, there is wheat:
What if Ryan Gosling in La La Land had no idea how to play a piano and he was told to shoot? This is how it would look like: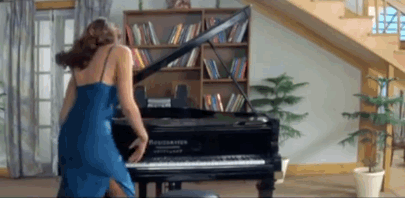 The dialogues took the movie to a whole another level. It had some hilarious metaphors and puns:
And the songs of the movie were of some different species. It made no sense:
The plot wasn't the only thing that was dumb in the movie. The action sequences were out of the world:
Finally the climax scene of the movie where Bobby tries to hack into Akshay's bank account by trying Akshay's catchphrase in the movie which apparently he uses only once:
The final scene of the movie, the death of Akshay with a ship anchor was hilarious too:
The movie turned out to be so great that the production housed decided to provide it for free on YouTube and they uploaded it on their channel, twice!
<!— ViralCockTail Box Ads —>
<!— Composite Start —>
<!— Composite End —>