<!— ViralCockTail Box Ads —>
Joy knew no bounds when 26-year-old Kimberly Tucci, from Australia, discovered that she was pregnant. Just like other couples, she and her husband Vaughn were extremely happy to welcome their third child into the world. But the couple was in for a surprise when the doctors told them that Kimberley was expecting not one, but five children!
<!— ViralCockTail Box Ads —>
There's a one in 55 million chance that a woman naturally conceives quintuplets, and Kim is a proud mother to join the club. Her entire journey has been documented by photographer Erin Elizabeth, and she looks no less than a goddess in the pictures.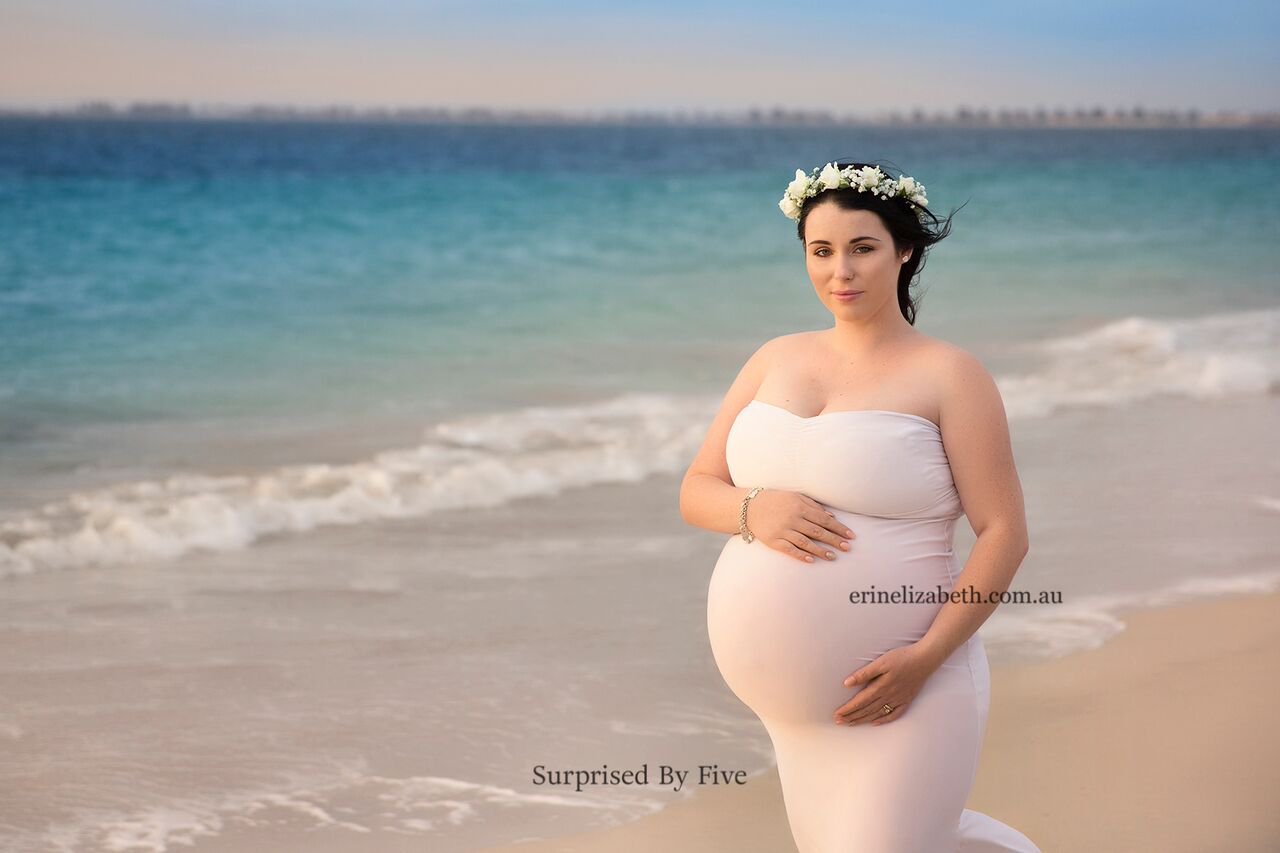 <!— ViralCockTail Box Ads —>
It was when the couple decided to try for the third time, for a boy, that she got naturally pregnant with quintuplets. When she discovered it, her reaction was:
'My legs start to shake uncontrollably and all I can do is laugh. The sonographer then told me the term for 5 is Quintuplets!!'
<!— ViralCockTail Box Ads —>